This tutorial describes the steps to create a table report, which means that the report's data is arranged into a table-like layout. This feature should not be confused with the master-detail report or cross-tab report.
To create a table report, follow the steps below.
The table report is now ready. Switch to the Preview Tab, and view the result.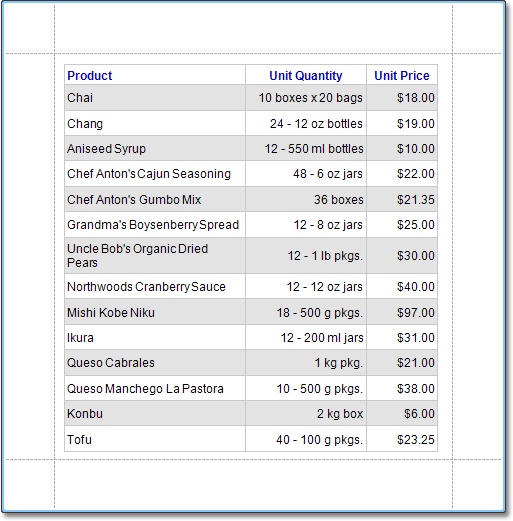 See Also