This tutorial describes the steps to create a static report, which means that the report will not be bound to a data source. In this example, we will create a simple one-page announcement to be repeated 20 times in a report.
To create a static report, do the following.
The static report is now ready. Switch to the Preview Tab, and view the result.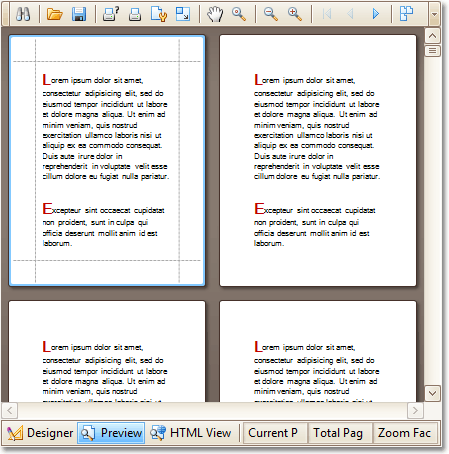 See Also