The Detail Report band is a type of band used to incorporate one report into another in master-detail reports. It is quite different from the Detail band, since it holds the whole detail report in a master-detail report layout, and therefore can contain other types of bands within it.
There can be an unlimited number of Detail Report bands nested inside one another.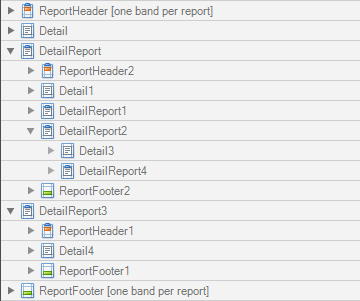 To add a Detail Report band, use the Context Menu. If the bound data source contains a data relationship, the submenu will contain an item with its name. Otherwise, add an unbound detail report and specify its data binding options later.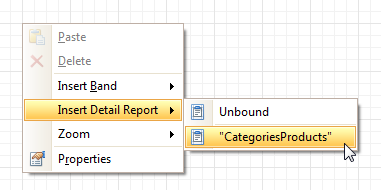 In the Property Grid, the properties of this band are divided into the following groups.
Appearance
Behavior
Data
Design
Structure