The Rich Text control allows you to display formatted text in your report. It can represent static or dynamic text, or both. You can load content to the Rich Text from an external TXT or RTF file (which can also contain images) and then format any part of it. The formatting options include font face, styles and sizes, and color.

A content from an external TXT or RTF file can be loaded to this control via its Smart Tag.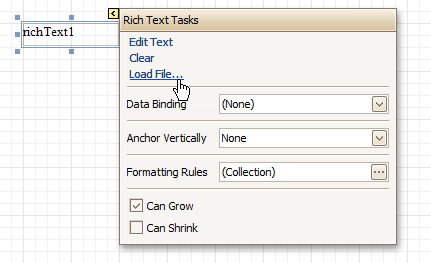 In the Property Grid, the Rich Text control's properties are divided into the following groups.
Appearance
Behaviour
Data
Design
Layout
Navigation