Report controls can either display static information or dynamic data fetched from the bound database.
Data-bound controls are indicated by a yellow database icon in their top-right corner, both in the Design Panel and Report Explorer.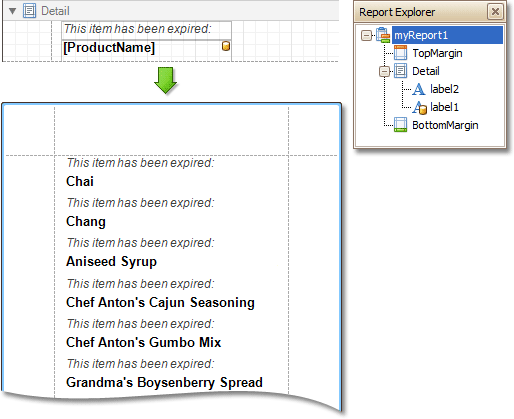 To embed dynamic information to a report, if this information is contained in the report's data source, this can easily be done using one of the following approaches.
After a control is bound to data, you may wish to employ additional features, which are listed in the final section of this document.
Using the Field List
Using the Smart Tag
Using the Property Grid
Special Capabilities