This document demonstrates how to sort a report's data. Note that as with data grouping, sorting can be performed only if a report is bound to a data source. In this example, we'll use the report created in the following tutorial: Change or Apply Data Grouping to a Report.
To sort records in a data-aware report, do the following.
Switch to the Group and Sort Panel, and click Add a Sort. In the invoked list, choose a data member across which the report is to be sorted.

Note that sorting across calculated fields is supported, as well.

To manage the sorting order (ascending or descending), use the Sort Order drop-down list.

And, if multiple sorting criteria are specified, you can define the priority for each one, by selecting it in the Group and Sort Panel, and using the Move Up and Move Down buttons.
The sorting is now applied. Switch to the Preview Tab, and view the result.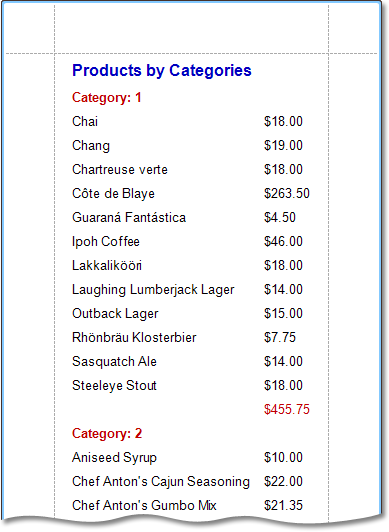 See Also